Pointing the way to
TOTAL WELL BEING
Spiritual – Intellectual – Emotional – Physical – Relational
Are you ready to SOAR?  I believe each of us is created to experience a life of great excitement and meaning, to fulfill our unique God-designed destiny, and enjoy relationships that not only meet our deepest needs but last a lifetime!  I'm Dr. Joy Bodzioch, a clinical psychologist, Christian author, and speaker with over three decades of experience fusing inspiration and positive psychology. Whether meeting 1-on-1 in my office or speaking to your group, I love helping people like YOU realize their highest dreams by growing in faith, hope, and love.
Whatever the circumstances, each of us can overcome the obstacles that can keep us stuck in a life of mediocrity or pain.
Come along! I'll guide and support you to live your best life – and find fulfillment, inner peace, satisfying relationships – JOY!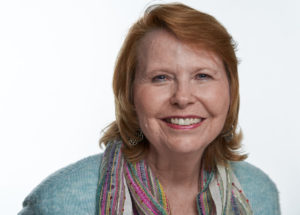 Clinical Psychologist
I fuse Christian spirituality and positive psychology and focus on:
Women's issues
Parenting
Mood & Anxiety Disorders
Grief & Loss
Conflict Resolution and more
Learn More
Author
I love to share what I've learned over the course of my career (and lifetime) and have writing has been an excellent medium for me to do that.
Discover Joy 
Discover Joy in your Marriage
Happy Being Me
10  Keys to a Rich and Satisfying Life
Learn More
Speaker
My talks and presentations are based on a strong biblical foundation and my books. I customize each program to address the needs of the group. Topics include:
Discovering Joy
Vibrant Mental Health
Discovering Joy in Your Marriage
Learn More
Recent Articles
Joy Bodzioch
May God himself, the heavenly Father of our Lord Jesus Christ, release grace over [...]
Joy Bodzioch
I was interviewed on the Harvest Show, hosted by Valerie Lowe, Stefan Radelich, and [...]
Joy Bodzioch
Are you always joyful? Not just in the good times, but also the hard ones?  What about the [...]